Counseling for Those Struggling with Anxiety
Break Free From the Burdens Anxiety & Worry
When it comes to anxiety, are you:
Flooded With Anxious Thoughts
Always Feeling On The Edge
Short & Snappy With Your Kids
Constantly Feeling Overwhelmed
Get To the Root of Your Anxiety
You can't put a bandaid on anxiety. Anxiety is often deeply rooted and it takes a skilled counselor to gently guide you through the healing process.
Connect With Your True Self
People often feel the pressure to "perform" for others. But, with counseling, you'll begin to understand who you truly are so you can be your true self 100% of the time. No shame. No guilt. No anxiety.
Confidently Live Your Best Life
After going through the therapeutic process, you'll no longer be trapped by anxiety and fear so you can live life to the fullest.
Paul Okula 
Licensed Marriage & Family Therapist
There's a lot of people who struggle with anxiety and worry, and feel that they don't know how to break free from it.
I specialize in helping men and women break free from these mental health burdens so they can live a full and joy-filled life.
Learn more about Paul Okula.
Getting Started With Counseling Is Simple:
STEP 2
Schedule First Appointment
In this session, I'll hear a little more about your story and create a plan for your healing and growth.
STEP 3
Experience Growth & Healing
Through the therapeutic process, you begin to find healing, hope, and change.
Why People Choose Okula Matata for Counseling
"I started my healing journey with Paul and it has been an amazing experience!  I came in with childhood trauma that caused sleep disturbances, anxiety and depression. Every week I notice an improvement in my mood and behavior."
"Paul is amazing, he truly cares about his patients and their healing. I recommend him to anyone who is looking for a therapist!"
COUPLES COUNSELING SERVICES
The main struggle for most couples and marriages is communication.
As a licensed marriage therapist, I help couples create a deeper connection through clear and kind communication.
Couples Who Communicate Well
Experience Greater Intimacy
Anticipate Needs & Desires
Fight Less & Resolve Conflict Quickly
We Are In-Network With These Insurance Companies: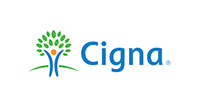 There's a lot of people who struggle with anxiety and worry, and feel that they don't know how to break free from it.
As a licensed marriage & family therapist, I've been helping men and women lower their anxiety and worry, and come to understand who they truly are. 
Because when you are free from the traps of anxiety, and can authentically be yourself and you can experience the joy of living a full life.